DO YOU QUALIFY FOR FREE IT DISPOSAL & A REBATE?
Here at SE Recycling we are confident that we can generate the most amount of revenue from your unwanted and redundant ICT equipment.
Once you get in touch with us we will run an assessment of your items, arrange a free collection and provide a waste transfer note. From there you can track each individual item from when it leaves your premises to when it arrives at our offices and is ultimately wiped, refurbished or recycled.
To qualify for a free collection: 
Minimum Number of Items
Collections will only normally be free if there is a minimum of 20 items. There may be exceptions for certain items and products and thus a SER representative will assess your items to see if you qualify.
Working Condition
To maximise the value of your rebate, items should be complete and in working condition. We will also provide the best possible price for any ICT equipment that may be slightly damaged or have missing components.
Type of Equipment
To get the best possible value for your IT, the equipment should be less than 10 years old. We collect all brands of technology from Dell to Apple. We collect all different types of items including Desktop PCs, Laptops, servers, monitors and any other electronic equipment. To find the whole list of electronics we collect click here or get in touch to see if we collect a specific item here.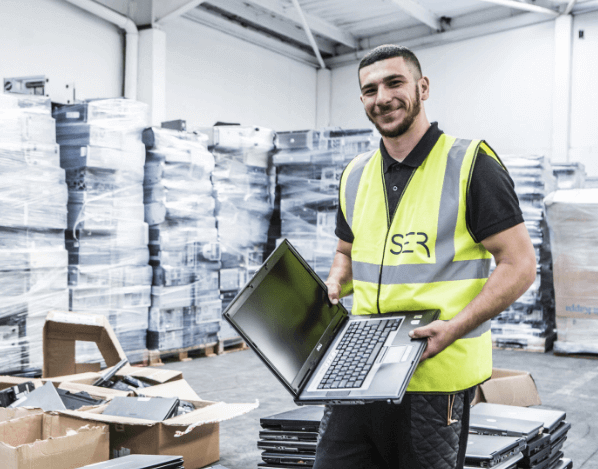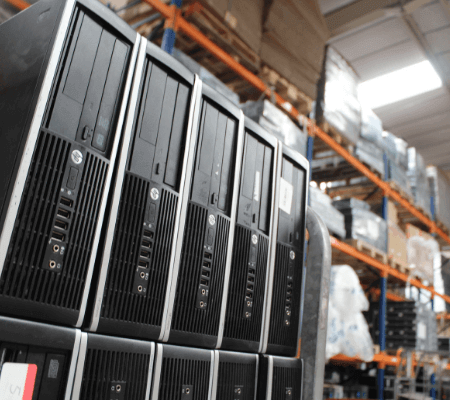 How much value could there be?
Previous collections of ICT equipment have resulted in rebates of over £3000. One example of a previous collection was as follows:
50 complete desktop computer systems

38 Laptops

10 Apple iMacs

Plus various other items of WEEE including keyboards/mice, monitors, printers, cables and routers.
We will ensure that all your unwanted laptops, computers, mobile phones and any other ICT equipment holding data will be securely and safely wiped compliant with industry standards.
We will also collect all of your non-working ICT equipment ensuring that none of the WEEE goes to landfill.