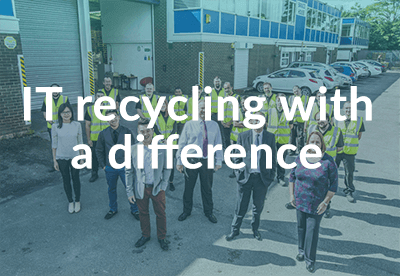 OUR HISTORY
Founded in 2013, SE Recycling is a company that was built on the foundations of ensuring a sustainable future for all through the recovery, refurbishment, and recycling of IT and Communication equipment.
The organisation has grown from its original unit of 9,000 sq ft to a warehouse in excess of 30,000 sq ft in just over three years. During this time, SE Recycling has quickly established itself as one of the largest IT asset management/recycling companies in the North West of England.
As we have grown, we have given back just as much. Our work with charities, schools, hard to reach communities, and our training and skills programme for the long term unemployed are what sets us apart from our competitors.
OUR PREMISES
Our facility boasts a 30,000 sq ft warehouse, with the ability to process in excess of 80,000 WEEE items per month. Security is the main priority at SE Recycling, which is why we have 24 hour CCTV fitted across the whole facility and extra support within our secure areas. Only approved authorised personnel have access to any areas in which data is stored.
Subscribe to our newsletter to keep informed about latest directives and industry news
By subscribing to this newsletter, I agree that SE Recycling may process my data in the manner described in the SER Privacy Notice. You can always unsubscribe by emailing info@ser-limited.com.