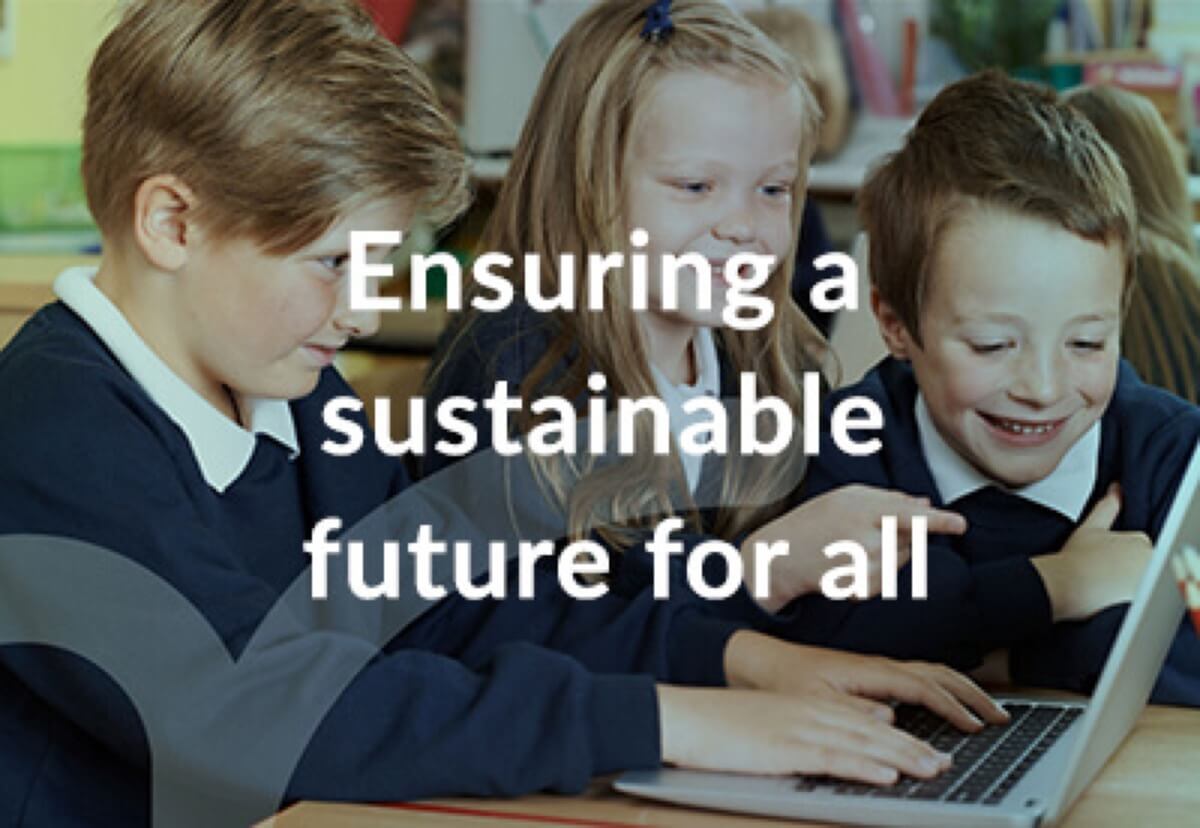 LIVING DIGITAL
This project is about thriving in a digital world. This scheme was launched in May 2017, initially in Bolton and Swinton and then Wigan and Wythenshawe. SER donates, free of charge, a range of items to local community groups and charities. In addition to donating PC's, the initial range of other items include:
Refurbished Laptops
Blood Pressure Lowering Systems
Servers
Whiteboards
Cables, chargers and wires
EDUCATION
We believe education is at the heart of sustainability. In our mission to create a sustainable future for all it is important that future generations are educated on the importance of recycling and what it means to be sustainable.
SER works closely with the education sector to help teach students and young people about the growing waste stream of WEEE and IT equipment. We achieve this through several different projects, initiatives and services that are catered to support organisations and young people within the education sector. Find out more about our previous projects and current initiatives here.
For the last 3 years we have provided schools, colleges and universities across the UK with a completely free-of-charge service. The aim of this is to help reduce the high costs that are involved in the disposal of IT and electronic equipment. Find out more about our free IT recycling service by clicking here.
When helping educate the young people of today we also look inwards. Since the company's inception in 2013 we have made it our goal to open up opportunities for young people to gain work experience, apprenticeships and full-time jobs at SER and in the recycling sector. We work closely with a host of local schools, colleges and Wythenshawe job centre to provide young people with a gateway into a future career. You can read more about our support for young people becoming work-ready. You can find out more about more information by clicking here.
HEALTH AND WELLBEING
We will invite community art groups, local charities and organisations specialising in mental health and wellbeing into our workspace. We will provide space to enable participant's creativity to flow within an art project over a set period-of-time, creating unique artwork.
This allows people with autism and disabilities to express their creativity and demonstrate their skills whilst also having the opportunity to socialise. With this initiative, we aim to demonstrate locally and regionally how businesses can reach out to community art groups, charities, and local communities and how it can contribute towards positive outcomes with respect to health and wellbeing regardless of economic circumstances.
CHARITIES
SE Recycling is committed to creating sustainable funding streams for charities through its strategy of supporting local communities and hard to reach groups through aligned partnerships, vision, and aims. We are keen to secure long term partnerships with the charities and work together to develop strategies to ensure sustainable funding streams for the longer term. We are delighted to be working with passionate, hard-working individuals in their efforts to make a difference and through working together, we believe our sustainable funding streams will deliver regular benefits for the charity. Our partner charities include Antz, Claire House, Hope and Story Fashion, Hospitality Action, Seashell Trust, Voicebox, and Z-Arts.