IT Recycling Company Wins Ethical Green Business Award
SE Recycling Ltd (SER) was announced as the winner of the North-West Ethical Green Business of the year on January 31st at the second annual FSB Awards. The awards were held at the Hilton Hotel in Manchester and had an attendance of over 150 people and 50 different businesses.
We were recognised for this award for our continuous work towards creating a sustainable and ethical environment through IT recycling, zero landfill and support for charities, education and the local community.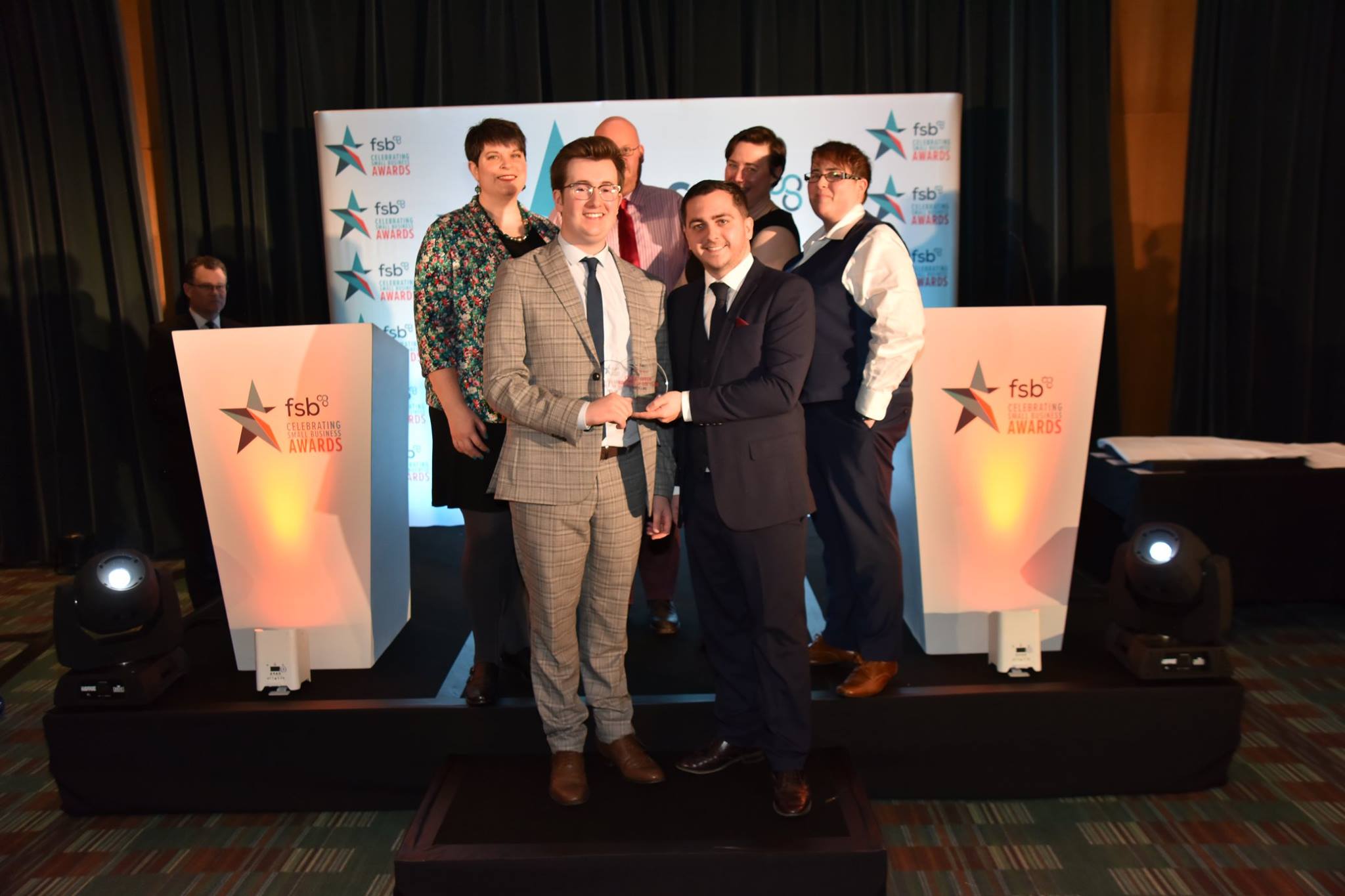 Max Nagle, Marketing Executive at SER, said:
"I'm thrilled that SE Recycling has been recognised by the FSB for this award. It is massively gratifying to see how much our work helps the hard to reach communities and feel strongly that all businesses should aim to create a sustainable future for all."
SER is an industry leading IT asset management business that collects and treats redundant and end of life IT and Communication equipment. They are an ethical, sustainable business with a zero tolerance to landfill and a strong commitment to social values. They support hard to reach communities through charities and the education sector to develop joint initiatives to support the community and create a sustainable future for generations to come.
Within the past year they have been able to provide work experience to over 15 students, raised funds for charities like Z-arts and Claire House and have also created a business initiative project for students in secondary school and higher education which provides students with key business skills and work experience.
The FSB Celebrating Small Business Awards 2018 are the annual awards made by the Federation of Small Businesses. In 2019, over 50 businesses were shortlisted for the North-west regional awards, the regional finals were held on 31st January at the Hilton, Deansgate, Manchester and was hosted by Event MC, BBC Football Reporter & Co-Founder of The UK Speaker Academy. All winners will attend the national finals held in London in May 2019 www.fsbawards.co.uk.
For more information please contact us on 0161 637 5656 or alternatively email at info@ser-limited.com
Share this story