Know the Law on WEEE Waste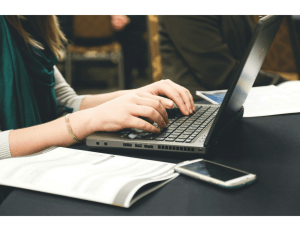 The WEEE Directive
The WEEE directive was introduced into UK law in 2006, it was designed specifically to address the growing problem of e-waste being dumped into landfill in large amounts annually. Dumping electronic waste into landfill causes serious damage to the environment, as well as to human health, as they usually contain harmful metals such as mercury and lead. Not only this, but by putting our electronic waste into landfill, we are throwing away a substantial amount of wealth and resources as electronic equipment is full of valuable components.
The WEEE Regulations apply to all businesses that import, manufacture, or rebrand electrical and electronic equipment in the UK, it requires that manufacturers ensure that at least 85% of the materials that are used in their products are recycled by certified waste management companies.
By recycling your electronics with us, you are guaranteeing zero landfill and minimal impact on the environment, in line with the WEEE Directive.
The Data Protection Act
The Data Protection Act 1999 was implemented in March 2000, designed to give individuals a right of access to 'personal data'. The Act aims to "promote high standards in the handling of personal information, and so to protect the individual's right to privacy".
Any company or professional that deals with peoples personal data is responsible for the availability, integrity, and security of that data under the Act. Personal data is any information that is held by a company about an individual, and the Data Protection Act states that any personal data held by a company MUST be protected against unlawful or unauthorised access by a third party. All data is covered under this, including data held on any redundant ICT equipment. Under the DPA, personal information must be:
Fairly and lawfully processed
Processed for specific purposes
Adequate, relevant, and not excessive
Accurate, and where necessary, kept up to date
Not kept for longer than is necessary
Processed in line with the rights of the individual
Kept secure
Not transferred to countries outside of the European Economic Area unless there is adequate protection for the information
SE Recycling go beyond standard procedures to guarantee the safety of your data before it is fully erased, our Authorised Approved Treatment Facility is fitted with 24 hour CCTV and all devices awaiting sanitisation are stored in a restricted and secured cage area, which is only accessible by authorised staff.
The Environment Act
The Environment Act governs the responsible and safe disposal of all waste products in the UK. It was introduced in 1995, and sets out the legal responsibilities and processes that all individuals and companies must follow.
Before the introduction of The Environment Act, all waste was automatically sent to landfill, with no regard for the impact it would have on the environment or human health. It was set up as we developed a better understanding of the negative issues that waste dumped in landfill creates, with the aim of creating sustainable solutions for dealing with waste of any kind.
Share this story