NG Bailey Donates IT Equipment to Schools Across the UK
The UK's leading engineering and services business has donated over £10,000 of IT equipment to local schools to help support pupils studying from home.
Working in partnership with SE Recycling, one of the UK's leading IT recycling companies, NG Bailey is turning their IT recycling efforts into much-needed IT equipment for pupils studying from home.
In light of the pandemic, children across the UK have been required to study at home. Unfortunately, there are many families who do not have access to the necessary resources to work from home, and ultimately having a negative impact on the pupil's learning.
Thanks to their partnership with SE Recycling, NG Bailey have been able to successfully donate a range of computers and laptops to several schools across the UK including Red Kite Learning Trust, The Ruth Gorse Academy and Cockburn School.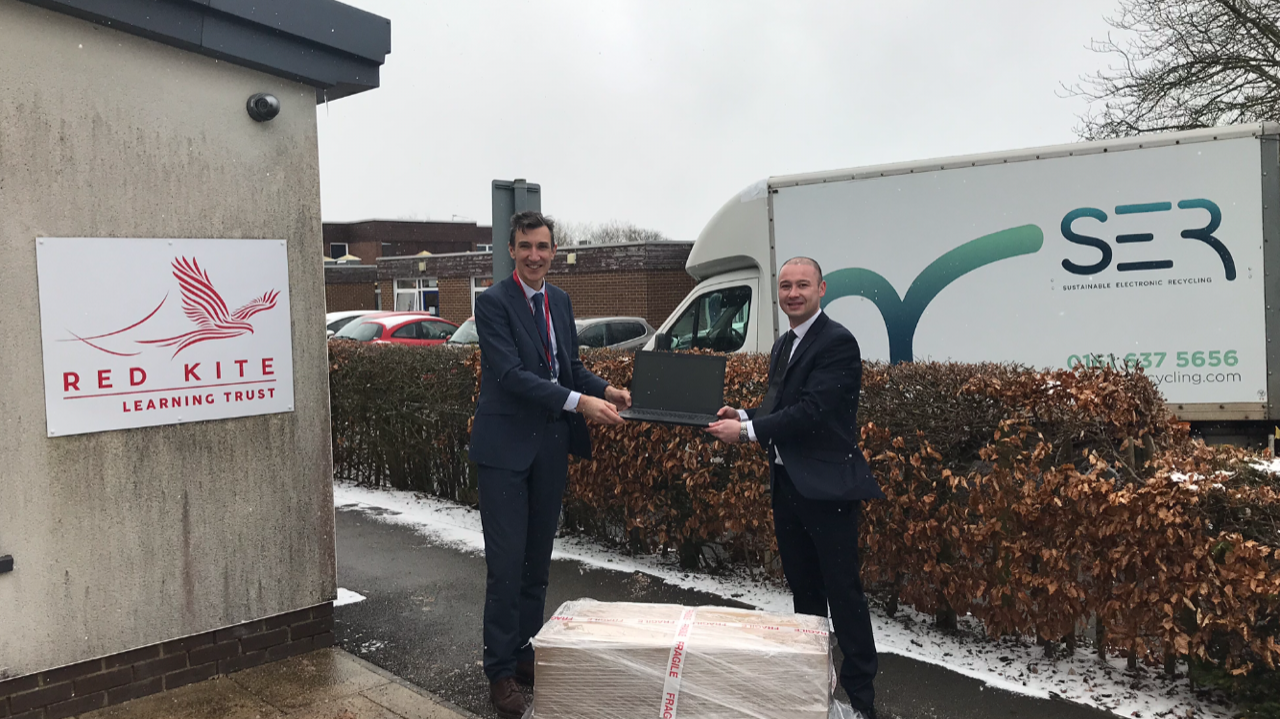 Richard Sheriff, CEO of the Red Kite Learning Trust: "We are incredibly grateful to NG Bailey and SE Recycling for their generosity in providing these laptops."
"They will make a significant difference to children who, at the moment, do not have individual access to a device which allows them to benefit from the extensive online learning now available."
"NG Bailey's director of ICT Ian Birdsey said: "We're delighted to know that our redundant IT equipment is not only being responsibly and sustainably recycled but is also being transformed into more than £10,000 worth of computers and laptops for schools with the first delivery going to Harrogate Grammar School."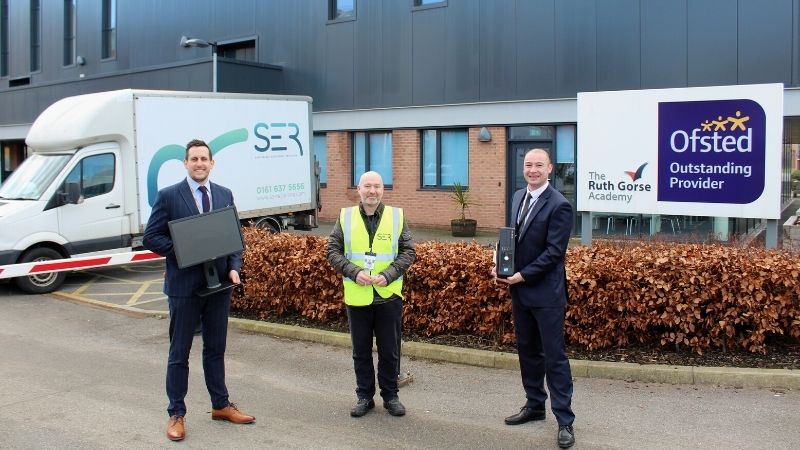 The Ruth Gorse Academy were the second school to benefit from the initiative, receiving desktop computers, monitors and computer peripherals to help keep their students connected online and continue their studies at home.
Ben Mallinson, Principal of The Ruth Gorse Academy said "We would like to express our sincere thanks to NG Bailey and SE Recycling for their kind and generous donation of computers to our students."
"The difference these devices will make to those who do not have individual access at home, will now mean that they will benefit from the outstanding offer of online learning available to all of our students. We cannot thank you enough for supporting our community."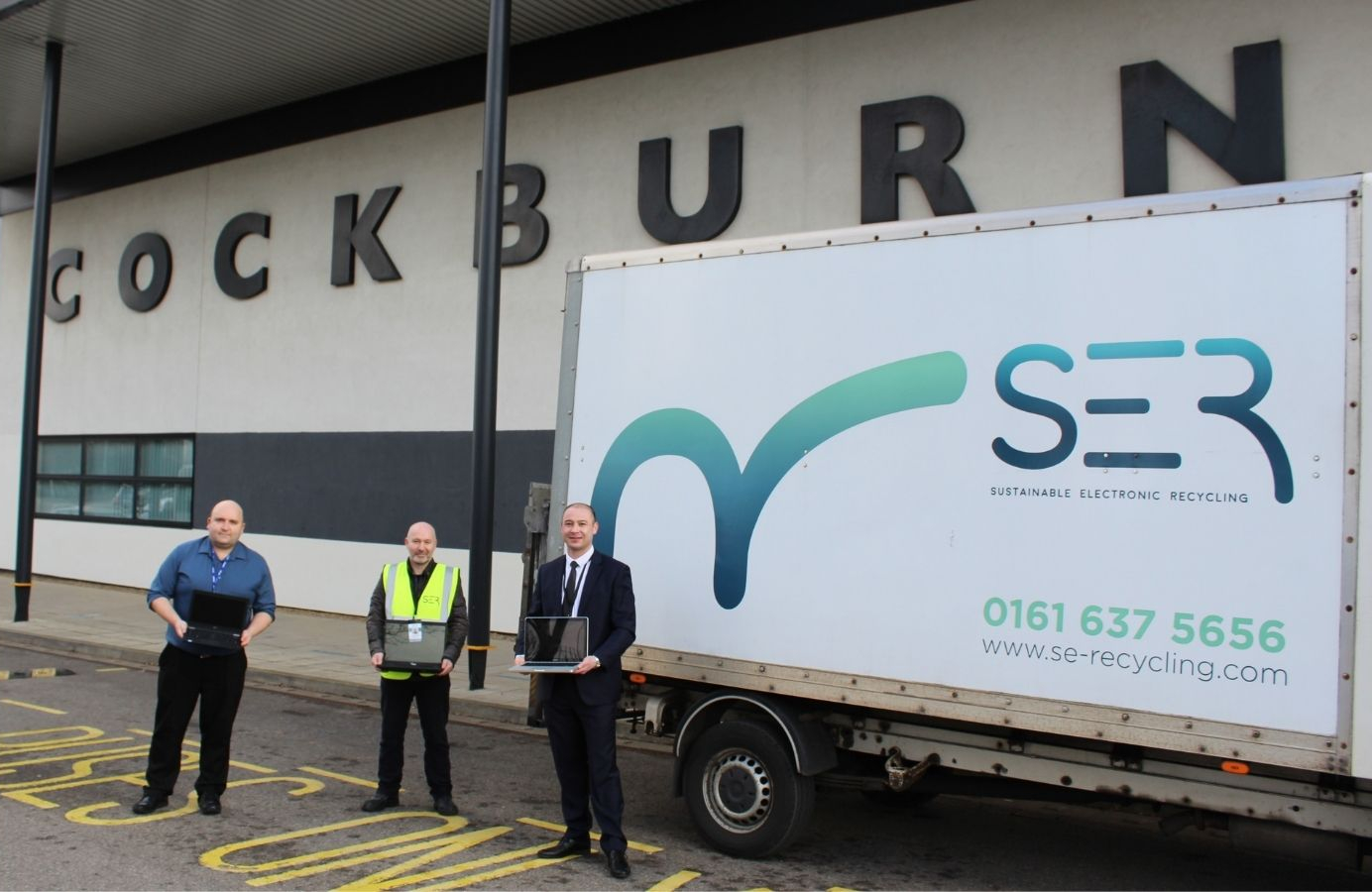 The third and final school to receive a donation of IT equipment from NG Bailey was Cockburn School located in Leeds. "The laptops donated by NG Bailey and SE Recycling will make an enormous difference to the students who have received them." Said Sarah Hayward, Assistant Headteacher Cockburn School.
"In the current circumstances access to online learning provision continues to be paramount, and we would like to sincerely thank both NG Bailey and SE Recycling for their support."
Thanks to NG Bailey's IT recycling efforts they have been able to provide equipment to over 60 students across the UK. Their donation will help students reconnect online and make studying at home that bit easier.
After the final donation of IT equipment, SE Recycling Managing Director Gary Mo said: "The pandemic has had a huge impact on the community and it is crucial that businesses work together to help support those that have been affected the most by the pandemic. We hope that other businesses can follow in NG Bailey's footsteps and help support their local schools by donating IT equipment."
To find out more about how to get involved in a similar initiative get in touch with us here.