SE Recycling's Enterprise Project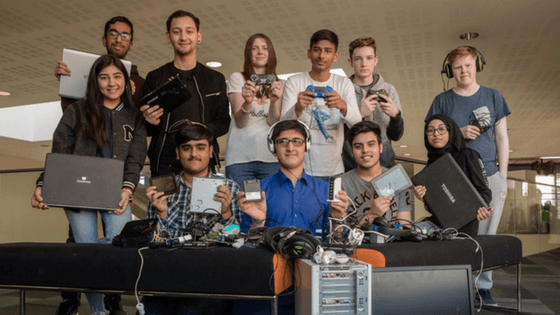 Our IT2Schools Enterprise project offers students a chance to raise money for a chosen charity or their school whilst gaining key skills to prepare them for their future in work.
Students will create their very own recycling company and through engagement with colleagues, teachers and local businesses their goal is to try and recycle as much unwanted IT equipment as possible. Students will be tasked with carrying out research, presenting their business to their audience, creating and implementing a marketing campaign, organise a date & location for the collection of unwanted items and finally evaluate their work, successes and failures.
SER will then collect all the IT equipment leaving a Waste Transfer note and the recycling value of the items collected will be calculated for the school.
A lot of students find it hard to get valuable work experience so this project helps students get "real life" experience, engaging with true customers. Having completed this project with many schools SER is uniquely placed to offer mentoring and guidance to the students learning from previous work and giving valuable feedback to all students on the work they do.
For more information don't hesitate to contact us on 0161 637 5656 or email our IT Sales Director at dave@ser-limited.com.
Share this story