£75,000 Worth of IT Equipment Donated to Schools Across the UK
Over the last 6 months NG Bailey has been working with SE Recycling to recycle all their redundant IT equipment. As a result, SE Recycling was able to donate in excess of £75,000 worth of laptops and PCs to schools across the country. 
The pandemic has had a huge impact on the education sector. the provision of IT equipment has been much harder with many schools unable to source or fund new PCs and laptops for their students.
This is why NG Bailey has teamed up with SE Recycling to help donate much needed computers and laptops to schools. They do this by recycling all their end-of-life IT equipment and using the funds we raise through their redundant equipment is then put towards the donation of PCs and laptops.
As of today, NG Bailey has successfully donated IT equipment to fifteen different schools across the UK. Thanks to NG Bailey's recycling efforts they have been able to help provide PCs and laptops to all the below schools:
Cockburn School
The Ruth Gorse Academy
Harrogate Grammar School
Cardinal Newman High School
Maiden Erlegh School
Regent High School
Albion Academy
Middlewich High School
EBN Academy
Shadwell Primary
Falinge Park High School
St Gabriel's High School
Derby High School
Ladybridge High School
Sacred Heart Primary School
Jo Hall, Executive Deputy Head teacher at Bramham Shadwell Federation commented: "Our children have described the donation of these laptops as "amazing, wonderful and brilliant" and I don't think I can better their words! We are absolutely delighted to receive these devices which will enable more children to access online learning and to engage fully with our provision.
These children will now be able to maintain both their education and their access to our pastoral care, both of which are vital at this challenging time. This donation from NG Bailey and SE Recycling will impact our pupils significantly and we are truly grateful."
Leighton Thomas, Head Teacher at EBN Academy commented:
"We are extremely grateful for the laptops we have received from NG Bailey and SE recycling.
They will make a real difference to our pupils, especially those who have limited or no access to a device that they desperately need to support their learning and development.  Thank you from all at EBN Academy."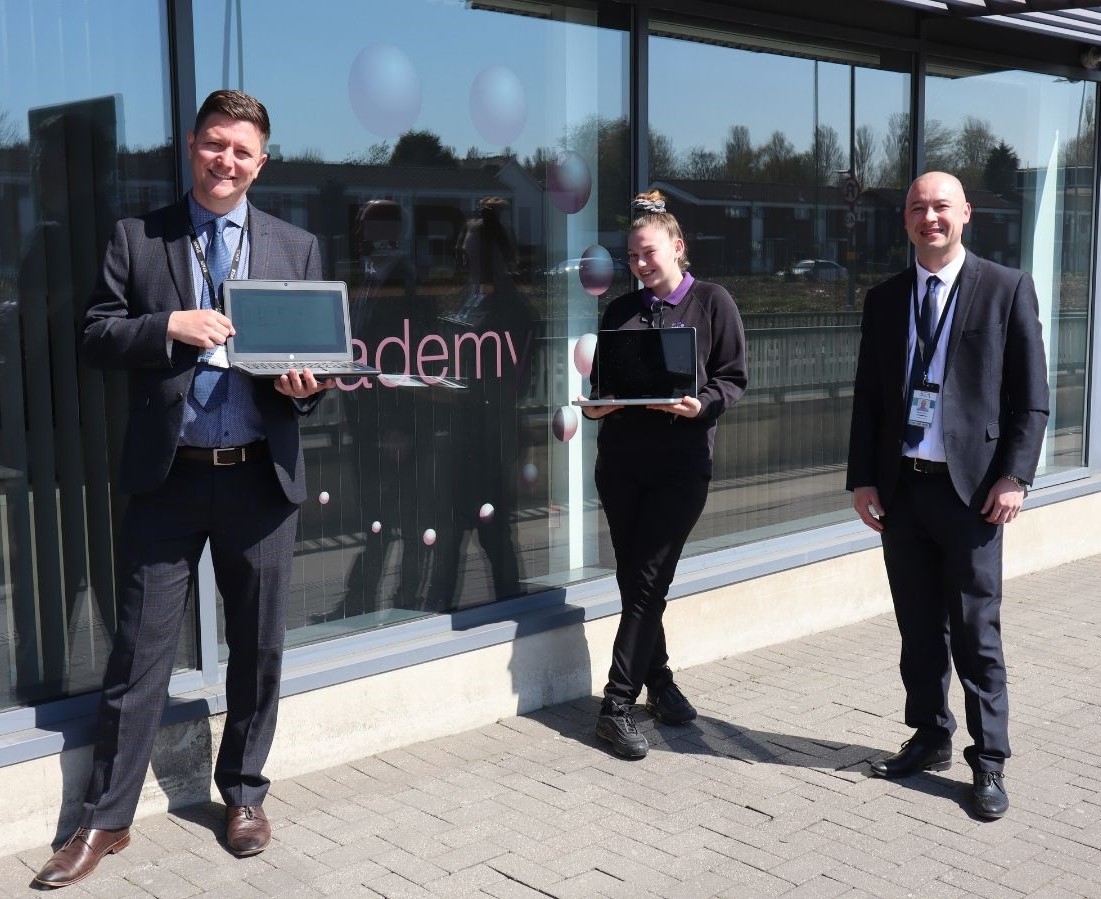 "Maiden Erlegh School in Reading was absolutely delighted to receive a generous donation from NG Bailey of a significant number of high-quality laptop computers for the school." Commented Mr Johnson, Headteacher at Maiden Erlegh School.
"This will allow us to further support more disadvantaged students to access on-line and remote learning and to support their educational progress more widely. I would like to thank NG Bailey for their generosity and community mindedness. The donation will have a tangible impact for many of our students over the coming years"
"We are hugely thankful to NG Bailey and SE Recycling for their incredible generosity in providing laptops in order to allow our pupils to access learning whilst not at school" said Jason Roberts, Headteacher at The Albion Academy.
These laptops will make a huge difference in allowing children the ability to engage in learning away from the building, accessing important online curriculum content that without a laptop would have been impossible."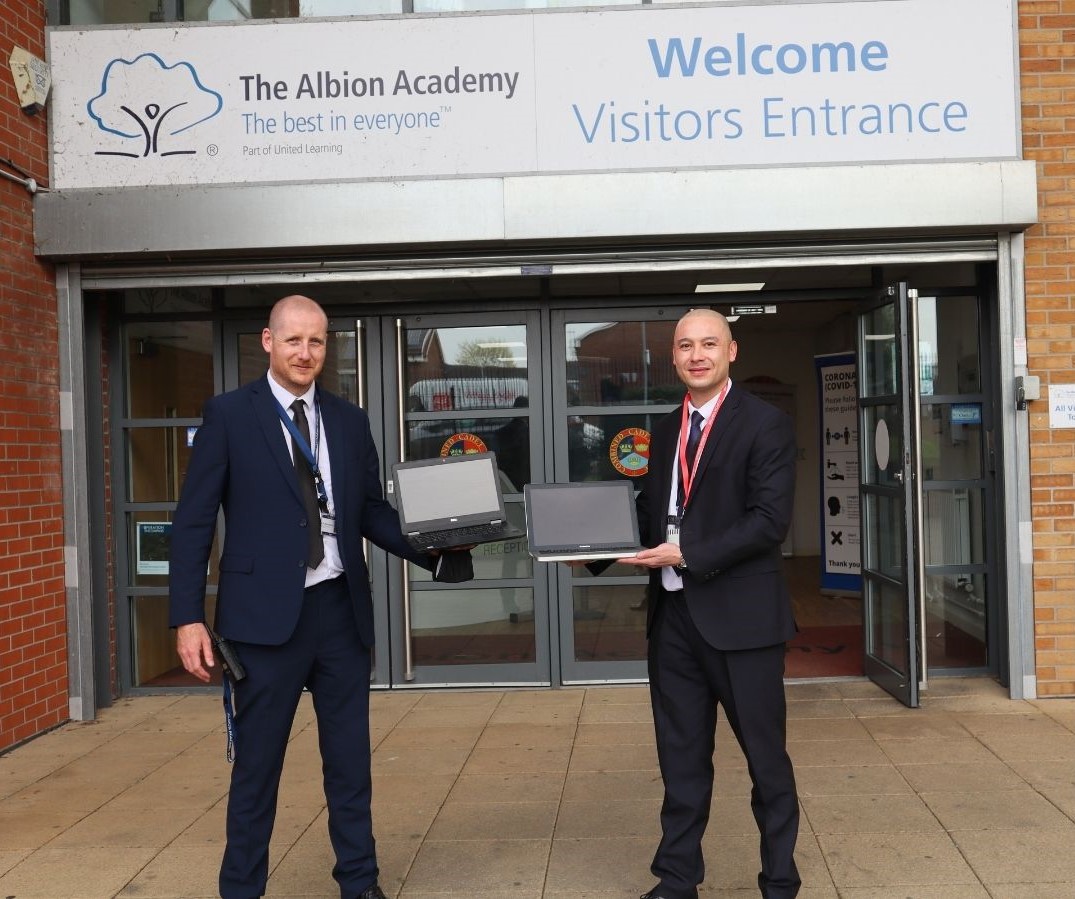 NG Bailey's director of ICT Ian Birdsey said: "By working with SE Recycling we are able to responsibly and sustainably recycle our redundant IT equipment and at the same time help schools with donations of computers and laptops to support children with online learning, it is a great outcome."
Gary Mo, Managing Director at SE Recycling said: "We are overwhelmed by the amazing work NG Bailey is doing to provide schools with much-needed IT equipment. It is hugely rewarding to hear how much of a positive impact their recycling efforts are having on the wider community and can't wait to see how many more schools will benefit from this initiative!"
Find out more about how to get involved by filling in the contact form below.