De Montfort University Donates Laptops to Local Community College
De Montfort University Leicester has successfully turned their redundant IT equipment into a donation of laptops for a local community college.
Working in conjunction with SE Recycling (SER), one of the UK's largest IT recycling and data destruction specialists, De Montfort University have been able to donate laptops to Moat Community College Leicester.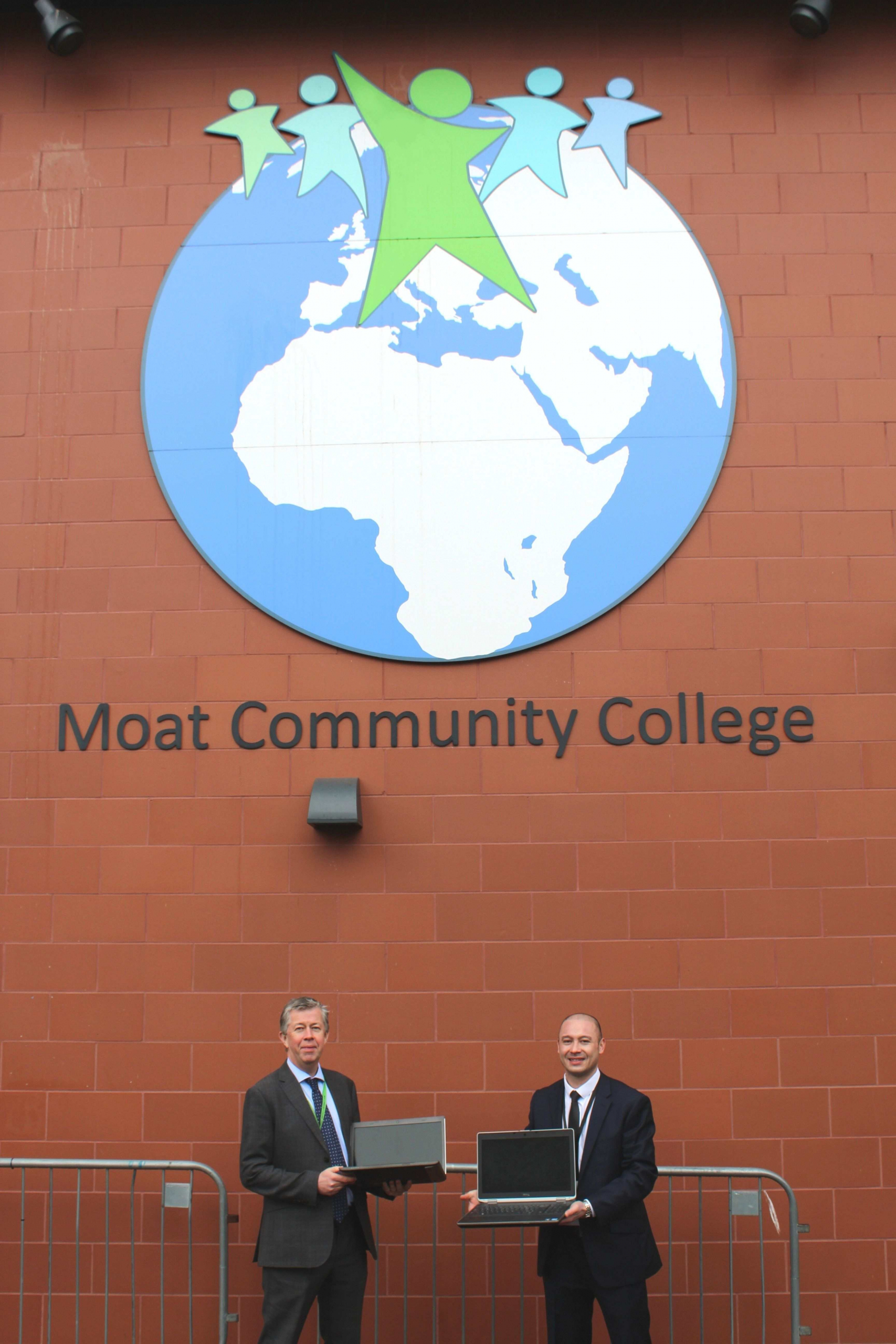 The pandemic has had a huge impact on the education sector and has left many schools and colleges without the necessary equipment and funding to provide students with a means to study online.
Taking part in SE Recycling's Sustainable Recycling Initiative, the University successfully recycled their redundant IT, ensuring all data bearing devices were 100% erased with none of their equipment ending up in landfill. The University then used the rebate they raised through their recycling efforts to provide laptops to Moat Community College.
Brian Killeen, Principal at Moat Community College said: "We would like to express our thanks to De Montfort University and SE Recycling for their very generous donation of laptops for our students.
This has helped equip students with a good quality laptop that will potentially expand and transform their educational experience. These students would not otherwise have reliable access to all of the on-line learning opportunities available. Giving access to this on-line world will have a powerful impact on their achievements."
De Montfort Uni commented: "De Montfort University Leicester (DMU) are delighted that we have been able to donate Desktop PC's to SER and help equip students at Moat Community College especially during these challenging times."
Simon Chow, IT Collections Manager said: "The pandemic has had a detrimental impact on many young people's education and it is now imperative we do as much as we can to help support those that need it the most. This is why at SER we are proud to have partnered with De Montfort University to provide local students with the much-needed equipment to help restart their studies whilst simultaneously helping the University become more environmentally sustainable."
SE Recycling works with organisations across the UK to turn their unwanted and redundant IT equipment into sustainable funding streams for the local community. Due to the pandemic the education sector has suffered heavily, resulting in 100's of students missing out on the much needed tech to help continue their online learning in the classroom or at home.
This is why we are working with individuals like NG Bailey and De Montfort University to turn funds raised from their IT recycling efforts into much needed computers and laptops for students across the UK.
If you are a business or organisation that has redundant or unwanted IT & electronic equipment get in touch with the SER team today!