Manchester Business Hub Recycles to Raise Funds for Charity
The MPostcode Business Hub has successfully raised £132.94 for North West Air Ambulance Charity through their IT recycling efforts.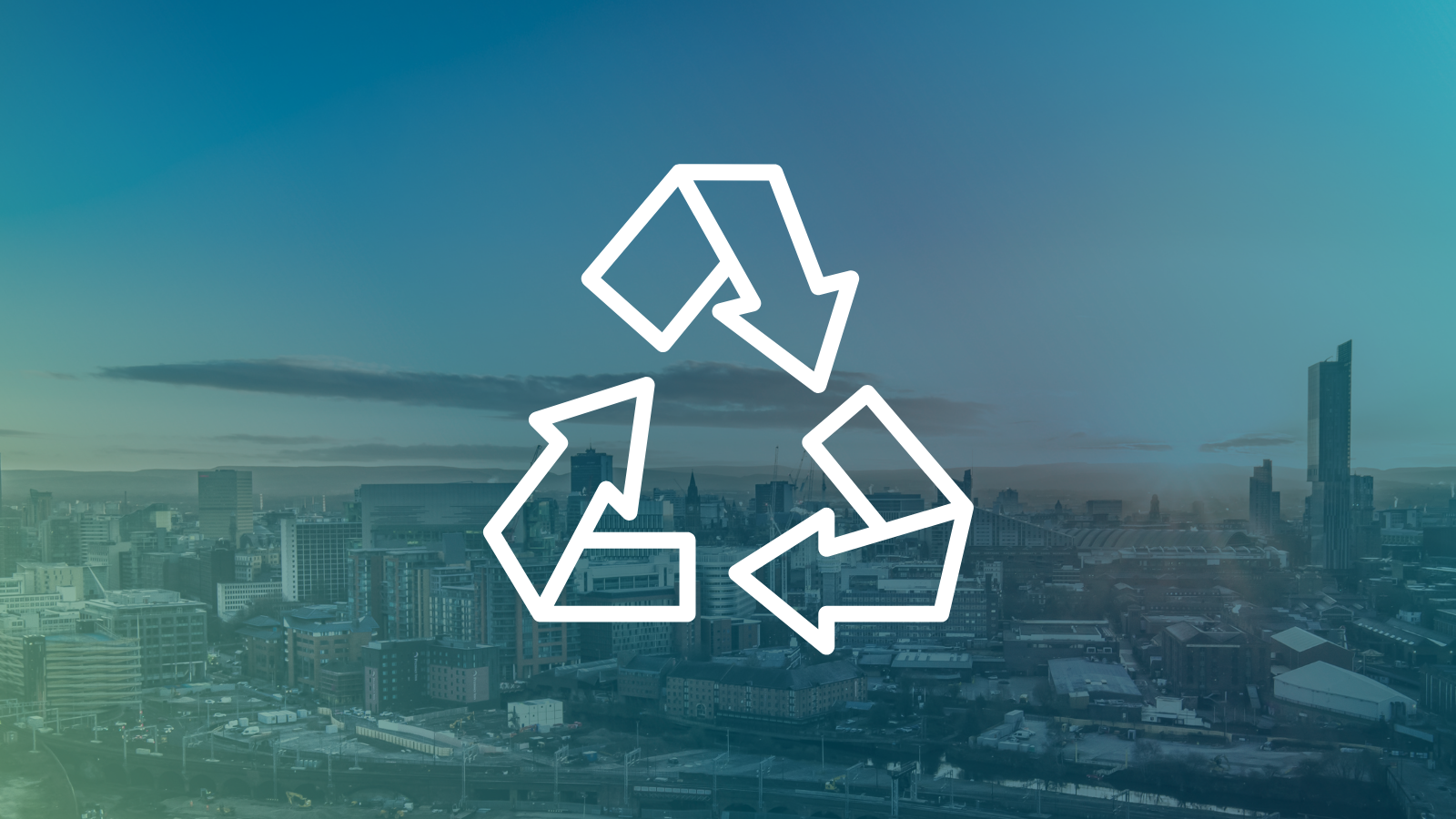 Working with one of their business hub members, SE Recycling (SER), MPostcode were able to sustainably recycle their redundant IT equipment and in doing so raise immediate funds for charity.
SER is one of the UK's largest IT recycling and data destruction companies and first created their sustainable recycling initiative in 2017 with the goal of creating sustainable funding streams for charities and non-for-profit organisations. As a result, they were able to turn MPostcode's redundant IT equipment into funds for fellow business hub member North West Air Ambulance Charity (NWAA).
For 21 years the North West Air Ambulance Charity have been taking advanced healthcare to where it is urgently needed; reaching, treating and transferring patients as quickly as possible, across the entire North West. With highly qualified paramedics and consultant doctors on board, they provide the most advanced urgent care and surgical interventions, thereby increasing the patients' chances of survival and reducing the risk of long-term injury.
The MPostcode Business Hub is a community of businesses, charities and consultants based in the Greater Manchester area. They offer information about local companies and organisations with the aim to boost business to business trading within Manchester. By keeping trade local, the Mpostcode Business Hub helps reduce costs, pollution and keeps Manchester's local economy healthy.
Victoria Jones, Regional Fundraiser, NWAA said: "NWAA receive no government funding and rely on the generous support of our community and corporate partners to raise the £9.5million it takes to run the service every year. Our relationship with SER is thanks to M Postcode Business Hub, who, by recycling equipment which otherwise would have been landfilled, have raised over £130 which will help us buy vital equipment which will directly impact patient care."
Kyle Anthony, Manager of the MPostcode Business Hub commented: "I was surprised and delighted to discover that the pile of redundant IT equipment our sponsors Greenlight Computers had gathered over the past few months was not only responsibly, securely and sustainably recycled by our friends SE Recycling Ltd.
As well as knowing we were helping the environment, we were given a rebate of £132.94 that we were able to give to the incredible, lifesaving charity North West Air Ambulance Charity that could be used to help buy a surgical airway kit and a warming blanket to help people who have suffered severe trauma."
SE Recycling's Managing Director, Gary Mo said: "This donation would not have been possible without the community and connections that the MPostcode has created for businesses within Manchester. More than ever it is crucial that the North-West must unite and we hope that this opportunity can be a great example of how we can all do are part to support each other."
To find out more about who the North West Air Ambulance Charity is and what your donations can help fund, visit their website here – https://nwaa.net/
If you are a Manchester based business or charity you can join the MPostcode Business Hub completely for free and gain access to a network of like-minded industry professionals. Find out more here – https://www.mpostcode.co.uk/
Businesses can get involved with the sustainable IT Recycling Initiative by contacting SE Recycling online at https://www.ser-limited.com/contact-us/.
Share This Story, Choose Your Platform!