Wythenshawe Waste Warriors Fills 10,000 Bags of Litter in a Year
South-Manchester litter-picking group Wythenshawe Waste Warriors (WWW) have successfully filled 10,000 bags of rubbish throughout the duration of 2021.
Local volunteers from the surrounding area have banded together to help create a greener and cleaner local environment. Members of WWW patrol the
Wythenshawe area each week, picking up discarded rubbish and litter, putting it into bags for the council to collect.
The group's continuous sustainable efforts have helped prevent thousands of harmful materials from reaching natural habitats, public areas (parks, nature reserves) and much more.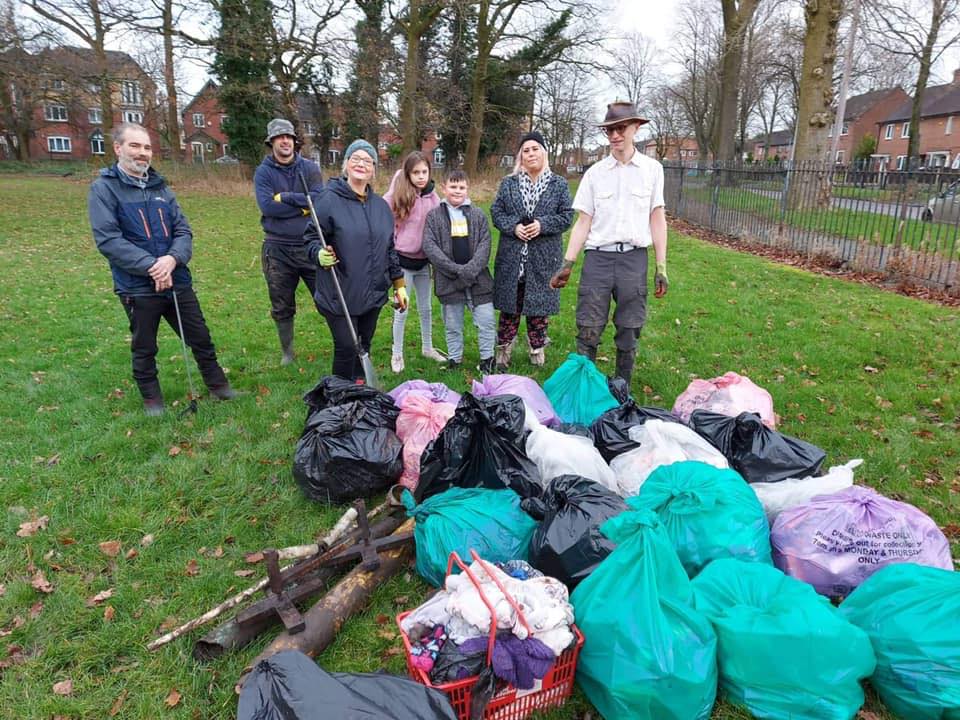 All waste collected by the litter-picking group will be safely and securely disposed of, helping reduce the amount of CO2 and other harmful emissions that would have been produced if left discarded.
Individuals of all ages and across the surrounding Wythenshawe area got involved in cleaning up Wythenshawe in 2021 and aim to surpass the 10,000 bags filled for 2022.
To view their journey online follow the Wythenshawe Waste Warriors team on Twitter here or join their public Facebook group here. or find out more information about their group on their website.